Gloria Stansfield 

(717) 579-6372

Mechanicsburg, PA  17055

Email:  glogirls2001@yahoo.com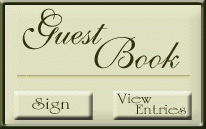 The Pet Nanny offers pet sitting services to the following towns:  Mechanicsburg, Camp Hill, Upper Allen, Lower Allen, New Cumberland, Enola, Wormleysburg, Dillsburg, Shiremanstown and Harrisburg.

Your pets happiness is our reward

We are a professional Pet Services Company serving the West Shore, East Shore and entire Harrisburg Area.  

If you travel, work long hours or just need a 'helping hand', The Pet Nanny will ensure that your precious pet(s) receive exceptional care in a safe and familiar environment.  

Please take a few moments to review our services and learn how you can enjoy more freedom, less hassles and complete piece of mind… while your pet(s) receive loving care, exercise and attention from a responsible, trustworthy and experienced Pet Care Provider. 

Being a family-owned and operated business, we're able to offer you that personal touch you've been looking for. Our goal is to make all of our customers happy. 

You love your pets in a way that some people don't understand. At The Pet Nanny, we do. We're in this business because we love the furry, feathered and finned creatures among us as much as you do. So we ensure that the pets entrusted to us receive the excellent care they need as well as all the love and attention that is our joy to lavish upon them.

We look forward to hearing from you soon!

"He is your friend, your partner, your defender, your dog. You are his life, his love, his leader. He will be yours, faithful and true, to the last beat of his heart. You owe it to him to be worthy of such devotion." - Unknown

Kelly Glumac - Groomer/Owner

Love is a four-legged word !